Pet Policy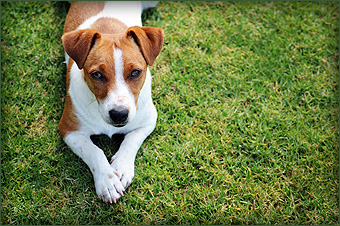 Dogs are welcome by arrangement (max. 2) at a charge of £10 each per week.
Guidelines for Pets
At Trefacwn we recognise it is often difficult for individuals and families to have holiday breaks and leave their pets behind, possibly due to practical reasons such as finding someone to look after them.
We are therefore happy to consider you bringing your pet with you. Unfortunately we cannot accommodate all requests to bring pets as the numbers need to be managed. Please contact us when considering booking and we will discuss availability.
Below are some of the things we ask of you when bringing your pet to stay:
1. Please make sure that dog paws are wiped clean before entering accommodation.
2. Please keep pets off the furniture.
3. Please ensure you clean up after your pet i.e. pick-up poo, bag it and dispose of in one of the bins on the property.
4. Please ensure your pet does not bother other residents.
5. Be mindful that we are situated in an area with livestock, and therefore do not let your pet affect other animals (including other pets).
But most of all – we hope you and your pet have a wonderful time here.
Updated 02/04/2012
Contact Trefacwn on 01348 837 797 or email us for more information