Ty Charlie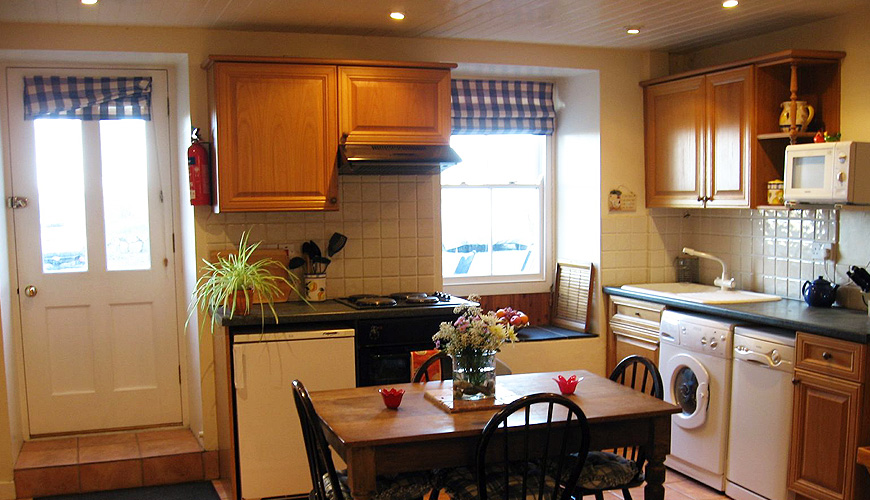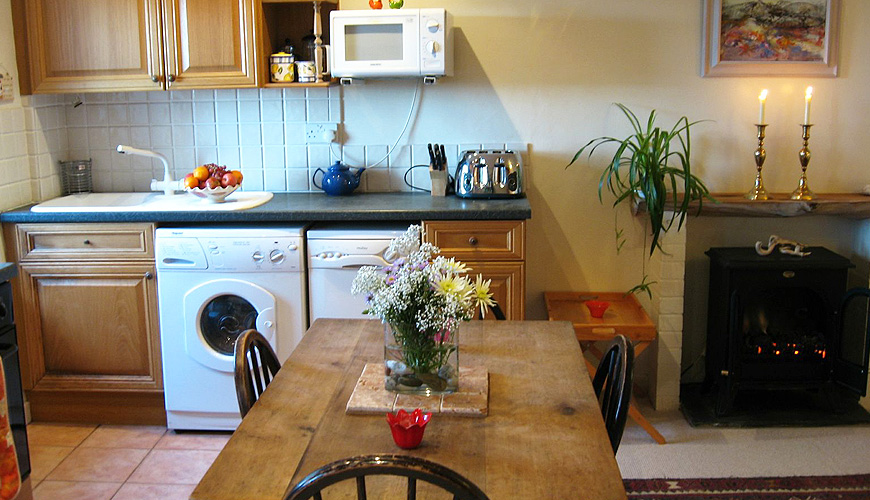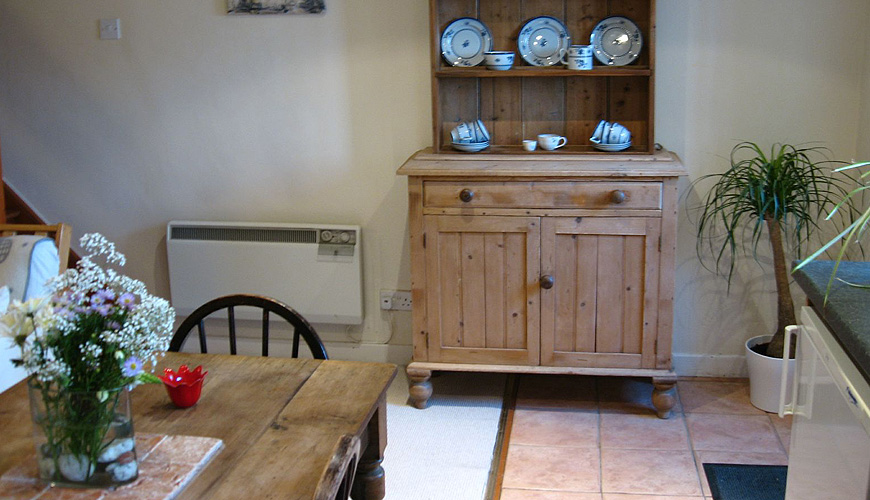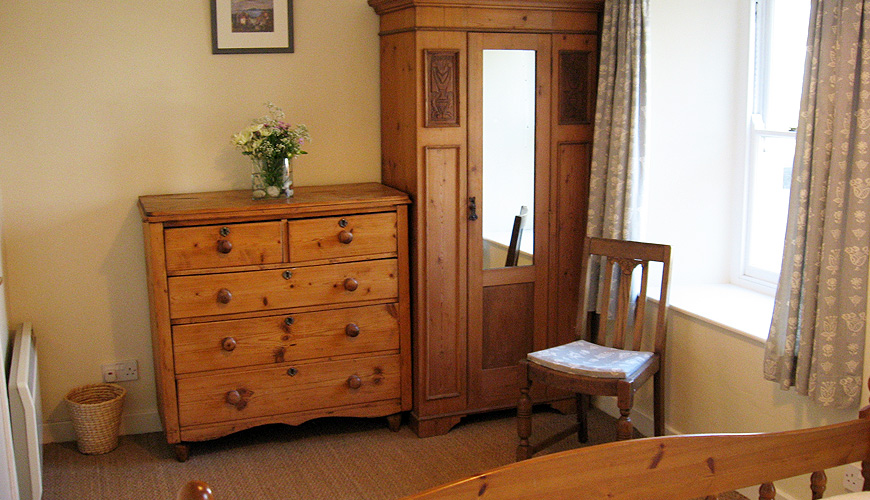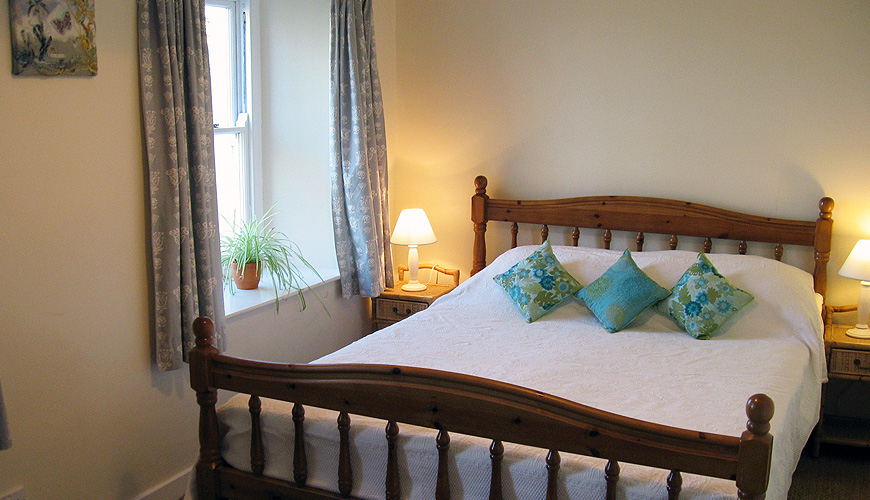 Ty Charlie
The annexe cottage is attached to the manor house and has a private entrance that is accessed from the car park. The car park area has ample parking available and a slate entryway leading to the cottage. Luggage can be unloaded outside the cottage within 6 meters of the door.
Front doorway 780mm wide with 160mm deep step into the open plan dining/kitchen/sitting room.
Sitting area with two 2-seater sofas.
Remote control TV with DVD.
Kitchen worktop height 930mm. Drop down oven door and front loading washing machine.
Ground floor bathroom with walk in shower. Entry door 740mm wide, shower door 660mm wide. Toilet height 430mm.
Two bedrooms via single flight of stairs with 11 steps, 210mm deep and banister on left.
Heating is via wood burner that heats two radiators upstairs. There are also three storage heaters for milder weather.
Property Access
The cottages are approached from the main drive to the house which leads into the car parking area.
Public transport (local bus service) is at the top of the lane.
Contact Trefacwn on 01348 837 797 or email us for more information
Availability & Booking for Ty Charlie
Friday to Friday. Accommodates up to 4 people and 2 pets.